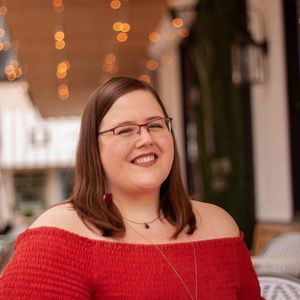 Sarah Wilson
Special guest
YouTuber, debt-destroyer, side-hustler, speaker and financial wellness advocate, Budget Girl believes one of the keys to creating the life you want is to manage your money and she's here to teach you how.
Sarah has made weekly videos on my YouTube Channel for the past five years on how to live a frugal, fun and financially fearless life, showcasing budget activities, DIYs, how to invest, build wealth, raise your income, and live your best life with the aid of a budget.
She documented her successes and challenges paying off $33,000 of student loans in just 3 years on a tiny reporter's salary of $26,000 / year. She side-hustled, negotiated for better pay and positions and worked to drastically change my financial future. Now she's even more passionate about teaching others how to manage their money, pay off debt and live the life of their dreams on less.
Sarah Wilson has been a guest on 1 episode.
March 2nd, 2020 | 26 mins

Sarah was able to pay off $33,000 in 3 years while only making around $25,000 a year. She was able to find some creative ways to make extra money and save money so she could pay off her debt super fast.